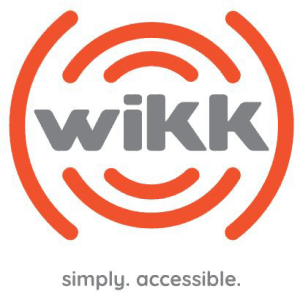 The Wikk Ingress'r is a 36" tall push button, typically used as an actuator for automatic doors.
Whether mounted on a bollard or directly on a wall, the Ingress'r makes it easy to open doors by hand, or with a hip, elbow, knee or nudge from a wheelchair. 
The button can be activated from any part along its height.  This gives users with mobility issues or their hands full more of an opportunity to activate doors than they would have with a typical push button.
Beyond door activation, the Ingress'r can be used as an alternative to push buttons for elevators, or nearly any other application that requires a button.
Custom options are available, such as lights, height or width modifications, wireless transmission and alternate finishes.
Send us a message to get more information on the complete line of Wikk products.