Electronic Security and Access Control are changing every day.
New technologies are being introduced so quickly that it's hard to know which options are best for your properties or projects.

Trillium Integration can help.
Modern Access Control and Security Systems require coordination of multiple trades, from hardware and electrical to security and IT. Trillium Integration helps Architects, Contractors and Building Owners design and install these complex systems, ensuring all trades understand what's required for a functional, effective security package.

Let's work together to identify your needs, then find the right solutions for your space, your clients and your users.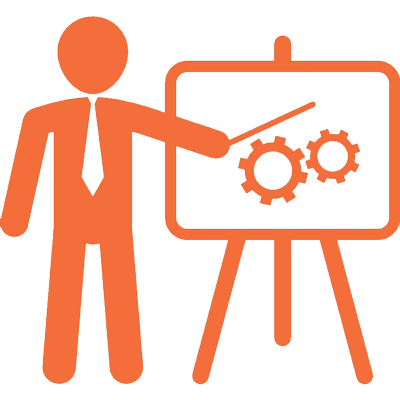 With a solid plan and the right support, you can balance security with accessibility and more easily manage all the trades involved in making the system work. We'll show you how.

Have a look around the site to see what we can do for you. And when you're ready, contact us with your questions.
Electronic security and access control products are more powerful and sophisticated than ever before. They're also a lot more complicated.
We've all seen situations where fancy new technology looked great on paper, but didn't live up to expectations. Times when trades weren't clear on their responsibilities or scope. Times when the wires got crossed (figuratively or literally).
Our mission is to make Security and Access Control easy. Because new technologies really have a lot to offer, if they're done right.
Trillium Integration takes the guesswork out of designing, coordinating and installing Access Control and Electronic Security systems. Tell us your requirements, and we'll design a system that suits your needs.
We'll even help you close the gap between electrical, security and hardware providers to ensure all the components of your security package work together, the way they were designed to.
We offer a full range of Total Opening® products and design services for new buildings and retrofits, including:
Video Surveillance
Card Reader and Access Control Systems
Asset Management Systems, Lockers and Electronic Key Cabinets
Automatic Door Operators and Barrier Free Washroom Components
Low Voltage Wiring and Electronic Hardware Terminations
Duress Alarms and Nurse Calls
If you have questions about how to secure your facility or protect your assets, contact us to get started.
Getting ready for a new build or reno can be daunting. You need to make countless decisions, all while keeping an eye on your budget.

It pays to approach Security, Access Control and Electronic Hardware with a solid plan. One that addresses life-safety and accessibility, and clearly identifies who is supplying, installing and providing power to each device.

If you don't know who is running the low voltage wiring, making terminations, programming and testing, you can expect some headaches.

Tying all the necessary information and elements together into a clear plan is what we do. When everyone knows their role and sees how things should work, you'll end up with the system you asked for – not playing referee while people point fingers.
Trillium works with the industry's most innovative manufacturers to provide the best door, hardware and security solutions available. Learn more about what we offer on our Featured Products page.
Since opening in 1991, Trillium has completed thousands of projects in Toronto and beyond. See descriptions and photos of our past work in our Featured Projects gallery.


Our Articles section provides information and advice on topics ranging from keying and access control to universal washrooms and fire inspections.