Energy efficiency is one of the biggest considerations facing architects and building operators.  Selecting the right building materials can significantly reduce the environmental impact – and operating costs – of a building.
The Passive House Institute encourages using material, software and design concepts that reduce energy consumption and improve the thermal performance of buildings.  There are several ways the doors and hardware specified for a building can help achieve these goals.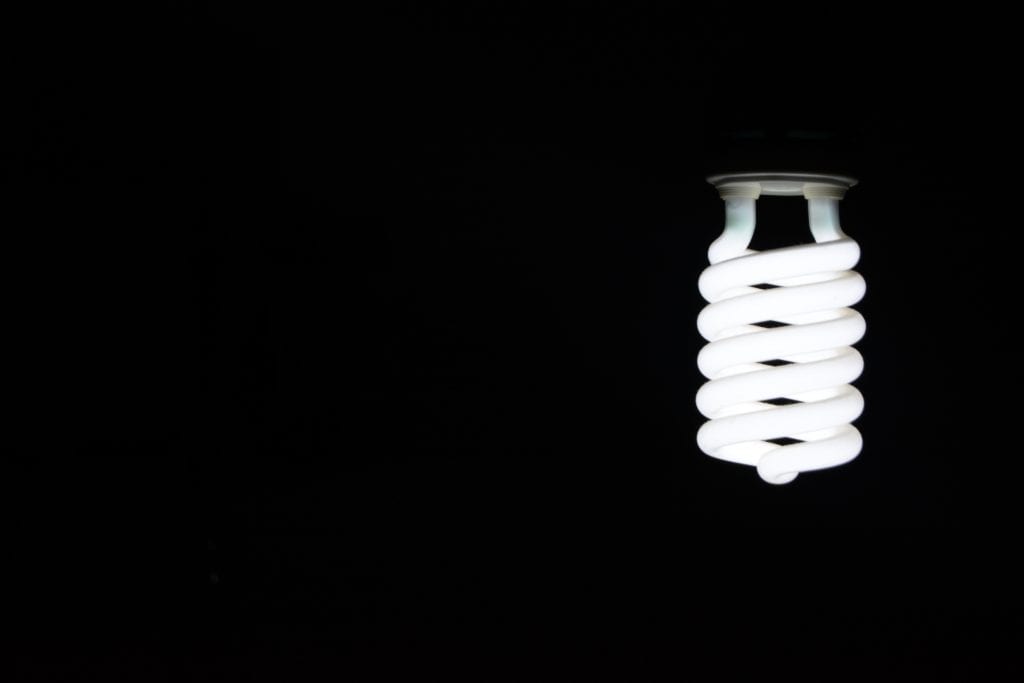 Insulated Doors & Thermally Broken Frames

Exterior door openings are a target for thermal transfer.  They are, after all, holes in the wall. But not all doors are created equal when it comes to energy efficiency.  An insulated door significantly reduces thermal transfer between the interior and exterior of a building.  Look for polystyrene or polyisocyanurate insulation,  or specific brands, like Trio-E from ASSA Abloy.
And don't forget about the frames.  Exterior steel frames are normally back-filled with grout, so they help prevent thermal transfer in a different way.  By making the frame out of two separate pieces and connecting them with non-conductive material, energy transfer from one side to the other is prevented.  This is referred to as a thermally broken frame.
Another consideration for thermal performance is making sure the door closes properly and has an airtight seal around its perimeter.  After all, an insulated door won't do much good if it's open or drafty.
Selecting the appropriate door closer is a first step.  Factors to think about are the size and weight of the door, its frequency of use and how the closer will be mounted.  There are tons of options out there.
The next step – closer adjustment – deserves equal attention.  Closers on exterior openings need routine adjustments and maintenance to ensure they close properly.  Stack pressure, seasonal changes to HVAC systems and simple wear and tear can all affect the closer.  Inspect and adjust exterior closers every few months to ensure the door closes completely without slamming or being difficult to open.
Automatic door operators require the same consideration for specs and adjustments. Some operators, like the SW200i from Besam, have controls that can sense whether extra closing force is required to close and latch the door.  They automatically apply some extra power to get the job done.
Once the door closer is working properly, it's time to seal the gap between the door and frame to prevent thermal transfer.  We have separate article dedicated to sealing drafty doors – read it here.
From security devices to automatic door operators, electrified hardware is being specified more than ever. 
Selecting the most energy efficient products can greatly reduce a building's overall consumption.
Most hardware manufacturers recognize this and design products with efficiency in mind.  Some electrified devices use Power over Ethernet (PoE), meaning they can use a building's network cabling for power. This eliminates the need for a separate power supply.  In the case of integrated cardreader locksets, the network cable is used to transfer data to the security system as well.
Other devices, like electric strikes, electrified exit devices and electrified mortise locks are being redesigned from their traditional power configurations.  Some are retooled so they only draw power when activating, or so that they can activate with far less voltage. Sargent's EcoFlex™ mortise locks claim to consume 96% less energy than traditional solenoid electrified locks.  You can imagine the impact this could have in a large building.
For the hospitality and  student residence sectors, Salto's aptly named Energy Saving Device (ESD) controls the electrical consumption in a room.
The user must insert their access card (the same one they use for the door) into the ESD in order to switch on the lights and other designated electrical equipment.  When the occupant leaves and removes their card, the light and power shut off, prevention power form being wasted in empty rooms.
The system can even distinguish between guest cards and housekeeping cards, only allowing maintenance staff to use the electrical devices they need to do their work.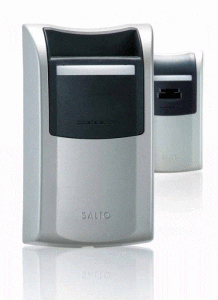 Get the right advice when you're planning a project and keep energy consumption under control.  
Trillium can  help get you started. Contact us today.