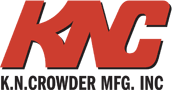 This revolutionary sliding door system helps sliding doors open and close silently and safely.
With the Catch'N'Close system installed, sliding doors automatically slow down as they reach the fully opened or closed position.  This eliminates noise from bumping and slamming, reduces impact, and protects the user, door, frame and hardware. 
The system can be used on most sliding door configurations, including side-mounted, pocket, bi-parting and barn doors. 
Catch'N'Close is the perfect option for increasing the longevity of sliding doors and keeping users safe from finger pinches.
Contact us for information on configurations and pricing.